Frank Ponterio Interior Design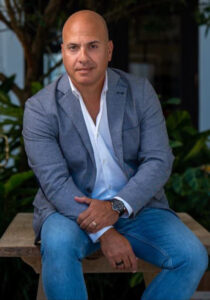 Since founding his namesake firm in 1994, Chicago- and Florida-based designer Frank Ponterio has been driven by a mission to create one-of-a-kind environments for his clients that truly reflect their lifestyles. Frank has an innate ability to read people and places, to walk into a space and know exactly what it needs. Each project is tailored to clients' unique wants and needs as well as their desired lifestyle. The firm's work possesses the highest standards of excellence and delicately balances elegance with ease, artistry with approachability; these characteristics are non-negotiables for Frank and his team. Everyone at Frank Ponterio has an unwavering determination to deliver the absolute best, ensuring expectations are not just met, but exceeded, and that the firm's work stands the test of time.
In addition to historic preservation of heirloom homes and luxury residential interior design, Frank Ponterio's work includes boutique hotels such as the Deer Path Inn in Lake Forest, Illinois which has consistently been named among the best resort hotels in the country by Travel and Leisure magazine, numerous private country clubs as well as private client jets.
Visit frankponterio.com